Fusion Tech custom designs and manufactures a wide range of platforms and stairs for the food processing industry, including catwalks, crossovers, platforms, equipment structures, mezzanines, and stairs. Our platforms and stairs are designed to increase manufacturing space and allow for easy employee movement in your facility.
To the right, you can see our standard platforms and stairs that are available for purchase. All platforms and stairs can be modified to fit the needs of your specific application, or purchased with the options and features shown.
Solutions Available
Fusion Tech offers the following platforms and stairs:
Catwalks
Crossovers
Mezzanines
Platforms
Stairs
Structures
Anti-Slip Coating
Our anti-slip coating is a non-slip option that can be applied to any platform or stairs you order from Fusion Tech. It creates extreme surface hardness and bond strength providing a rugged a durable slip-resistant surface that does not rust, wear out, or need to be reapplied. It is ideal for food and beverage applications, as the coating is chemical and corrosion resistant. It cleans easily via power washing and is designed to last for years of heavy usage.
Flooring
Handrails
Ladder Rungs
Stair Treads
Stair Noses
Catwalks
Mezzanines
Drain Covers
And Much More!
Applications
Fusion Tech platforms and stairs are ideal for:
Beef
Poultry
Pork
Veal
Exotic Meats
Produce
Dairy
Bakery
Cannabis
Features
High grade stainless steel construction
Designed for easy cleaning and sanitation
PE-Stamped drawings available
Built to meet OSHA requirements
Anti-Slip coating
Custom sizes / applications available
Durable enough to meet the most demanding environments
Meet all sanitary equipment design requirements
As a custom manufacturer, we have designed and fabricated a number of platforms, crossovers, catwalks, mezzanines, and stairs for use in the food processing industry. Big or small, Fusion Tech is capable of producing an OSHA-compliant, easy to clean platform that will fit the needs of your specific application.
To the right you can see a small sampling of some of the platforms we have designed, manufactured, and installed.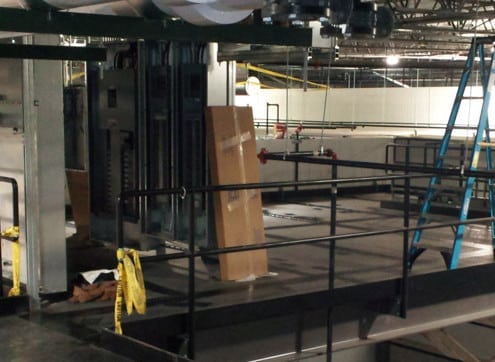 https://ftiinc.org/wp-content/uploads/2014/08/overhead-platform.jpg
362
1000
Fusion Tech
https://ftiinc.org/wp-content/uploads/2013/04/logo-300x137.png
Fusion Tech
2014-08-13 09:00:36
2014-10-21 09:45:15
Advantages of a Custom Platform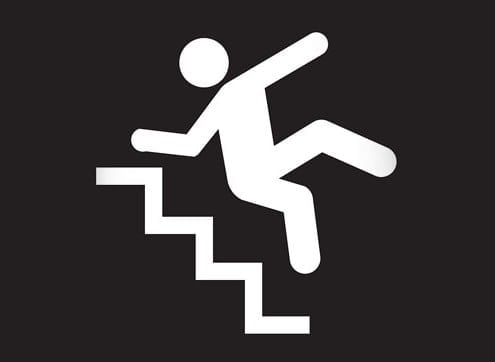 https://ftiinc.org/wp-content/uploads/2014/06/staircase_safety.jpg
362
1000
Fusion Tech
https://ftiinc.org/wp-content/uploads/2013/04/logo-300x137.png
Fusion Tech
2014-08-04 09:00:02
2016-09-16 09:11:27
Staircase Safety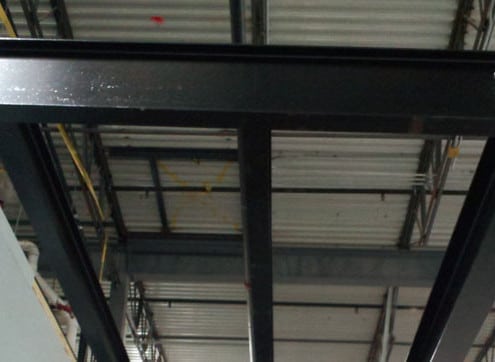 https://ftiinc.org/wp-content/uploads/2014/06/mezzanine-factors.jpg
362
1000
Fusion Tech
https://ftiinc.org/wp-content/uploads/2013/04/logo-300x137.png
Fusion Tech
2014-07-30 09:00:58
2014-10-17 09:13:04
Factors to Consider When Purchasing a Structural Mezzanine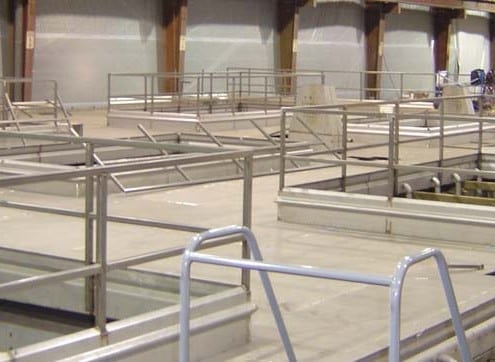 https://ftiinc.org/wp-content/uploads/2014/06/mezzanine.jpg
362
1000
Fusion Tech
https://ftiinc.org/wp-content/uploads/2013/04/logo-300x137.png
Fusion Tech
2014-07-28 09:00:33
2014-10-21 09:45:28
When to Build Up with a Mezzanine